Thursday, October 3rd from 8:00am to Wednesday, November 27th, 2019 5:00pm (CT)
| | |
| --- | --- |
| Registration Closes | Oct 11, 2019 7:00pm or when space runs out. |
| Age Limit | 21 and up |
| Description | This training is open to those desiring to help trauma survivors with emotional and spiritual needs. This training is done in cooperation with B.H. Carroll Theological Institute and those desiring seminary credit must enroll through B.H. Carroll. Do not register at this site if you desire seminary credit. |
| Skills | Elderly Assistance Emergency Service Responder Help w/People |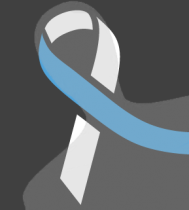 Dan Franklin wrote on September 20th, 2019
Just to let all of you know that during the next week I will get information for you on how to sign on to the on-line DSC course. Look forward to working with all of you over the next couple of months.

John Diaz wrote on September 9th, 2019
Sir: In the process of negotiating and moving into a new home. Quite possibly moving on the
1st of October 2019. with new address. If I would like to take this on-line Crs fr Oct 3,2019 to Nov 27, 2019 and take it for Seminary Credit as well. As a Lutheran Pastor already, do I need to register differently for seminar fee coverage through Baptist Grant? Unsure what my course of action should be. Thanks, God bless. John A. Díaz, pastor.

Jenny Russell wrote on September 6th, 2019
I have applied for the seminar fee coverage from the Baptist Grant. I wish to register for the on-line
course. Jenny Russell, chaplain