This has ended. If you attended, let the organizer know by recording your Impact!
Positions
0 Remaining
Description

Join garden staff and volunteers for this creepy, crawly, and definitely fun family festival. Discovery stations, roach and beetle races, an insect café, puppet shows, performances and, of course, lots of live insects will be at this event. At 10:30 a.m. and 12:30 p.m. we will host our annual butterfly release on the lawn of the International Garden (please note there will be two butterfly releases). Don't miss this wonderful opportunity to view dozens of native butterflies flap their wings above your head. Insect-ival is sponsored by the State Botanical Garden of Georgia, UGA Lund Club, UGA Department of Entomology and Georgia Museum of Natural History. Pre-registration is not required.

Volunteers will help with a variety of things such as assisting with activities, showing off bugs, working in the Insect Café or wearing insect costumes. It is a buggy good time and an Athens community staple event! We will serve pizza for lunch and have rotating lunch break times for volunteers.


GivePulse

40 Positions Filled

|

22 Impacts

|

130 Hours
Location:

2450 S. Milledge Ave,

Athens, GA 30602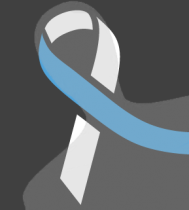 Karen Radde wrote on September 5th, 2019
Karen Radde- I can volunteer for Insectival. Looking forward to another fun day!
Ralph STEPHENS wrote on August 27th, 2019
I can volunteer in the morning until noon.