Approval
Organizer will approve registrants
Age Limit
12 and up
Description

Rock it out in the ReStore from 9am - 5pm Monday- Saturday.

ReStore is located at 411 S Wahsatch, 80903. Our

Mountain Metro Transit bus stop is at Costilla/Weber, right across the street!



Andria and Allison are your contact persons to start volunteering at the ReStore.

You have the opportunity to participate in a variety of ways!

Please review our requirements. All court ordered volunteers must provide their paperwork or have it faxed and ready to 719.477.1303

Social
Website Facebook
Requirement Details

Please note: to volunteer you are required to wear long pants and closed toed shoes. If you would wear it to the gym or bed it is not appropriate.
We will provide safety equipment, if would like to bring your own gloves, you may.
Minors 12-16 years old are required to have a parent or legal guardian volunteer with them.

Perks
Our vision is a world where everyone has a decent place to live. As a volunteer, you are helping Pikes Peak Habitat for Humanity accomplish our goal of building strength, stability, and self-reliance through affordable housing. Material donations are not used in Habitat-built homes. Instead, our ReStore sells them at a low-cost to the general public. All proceeds generated by the ReStore are re-invested by Pikes Peak Habitat for Humanity to fund new homes for qualifying, hard-working, low-income families.
Parking Details
The ReStore is located at 411 S Wahsatch. Parking on the North side of the building and along the entire West side. Our Mountain Metro Transit bus stop is at Costilla/Weber, right across the street!
Causes
At-Risk Youth Civic Engagement Community Economic Development Employment Faith-Based Homeless & Housing Marginalized Populations Non-Profit Business Services Poverty & Basic Needs
Sustainable Development Goals
GivePulse

5,973 Positions Filled

|

5,175 Impacts

|

25,065 Hours
Location:

New volunteers and groups, please ask the cashier at the front entrance for Andria/ the Volunteer Coordinator. We will verify your paperwork and begin your orientation.,

411 South Wahsatch,

Colorado Springs, CO 80903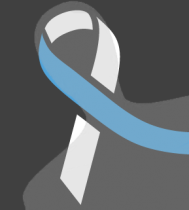 Shawnmarie Scheel wrote on January 20th, 2018
How in the world do you register for an event? I have to be registered before morning and i hope I have all the prerequisites complete.

Edwin Montgomery wrote on December 8th, 2017
Hi, My name is Ed Montgomery, Past President of Garden of the Gods Rotary Club. We would like to volunteer to work at the ReStore on Saturday, January 27th, 2018 from 9:00 am to 12:00 noon. We would supply five or six workers. We have volunteered with you in the past so we are fairly familiar with your operation. My email address is "edmontusaf@gmail.com"and my phone is 719-488-2751.