Positions
Many
Close Date
Any time before the event starts or when space runs out.
Age Limit
18 and up
Description

Join ServeUGA for Dawg Day of Service 2018 on August 25, 2018!

Dawg Day of Service is UGA's largest annual day of community service, providing a great opportunity to work with other students to make a positive impact in the community. See our list of service sites below for this year's event and sign-up today to volunteer at a local organization in Athens-Clarke County!

Registration opens at 9am in the Tate Student Center grand ballroom (5th floor). A light breakfast is included.
Groups will begin to depart at 10am for their service site. Transportation is provided to most sites!
All service projects will wrap-up by approximately 1pm.
Upon returning to campus, there will be pizza available for everyone.

If you have any questions, please feel free to be in touch with Sarayfah Bolling via email at sbolling@uga.edu.

Requirements

Many of our sites will involve work outside, so please wear sneakers and clothes you won't mind getting a little dirty.

Perks
First 500 people to show-up will get a Dawg Day of Service t-shirt!
First 250 people to show-up will get a Dawg Day of Service water bottle!
Transportation is provided to most service sites.
A light breakfast will be available at registration.
Pizza will be provided when you return to campus after volunteering.
Parking Details
Parking is free on the weekends in the Tate Student Center parking deck.
Causes
Animals Arts & Culture Children & Youth Community Disabled Education Environment General Service Homeless & Housing Hunger Poverty & Basic Needs Seniors Victims' Services
Skills
Cleanups Help w/Animals Help w/People Landscaping Maintenance Moving Mulching Office Work Painting Planting and Gardening Remove Debris
GivePulse

8 Positions Filled

|

0 Impacts

|

0 Hours
Location:
Registration will be in Tate Center Grand Ballroom (5th floor),
Tate Student Center,
45 Baxter Street,
Athens, GA 30602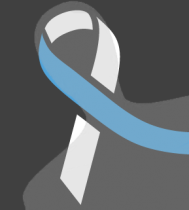 Sierra Ashe wrote on June 16th, 2018
Hello, my name is Sierra Ashe. I do not see a list of service sites to choose from so I can register. If you could guide me to them or clarify the website that would be great. Thank you.