This has ended. If you attended, let the organizer know by recording your impact!
Positions
0 Remaining
Registration Opens
Till registration closes
Registration Closes
Any time before each shift ends or when space runs out.
Description

This monthly program, sponsored by the Civic Engagement Board, is designed to give students, staff, and faculty a quick and easy way to volunteer in the community with no long-term commitment. The program typically offers about 6-12 different community service opportunities to choose from. Participants who sign up in advance online get their first choice of these projects. The program generally begins at 8:30 am with free breakfast and ends around 12:00 - 1:00 pm. Check-in will begin at 8:30 in the UC Fountain View room.

Please note that if you register for this event and do not attend the day of, you will have service hours deducted.

GivePulse

115 Positions Filled

|

90 Impacts

|

275 Hours
Shift
Start
End
Address
Description
Positions

8:30am (CT)
1:00pm (CT)

1914 Poplar Avenue

Memphis, TN 38104

Students will help set up for an outdoor picnic and facilitate games for the kids....

15/15

Over

8:30am (CT)
1:00pm (CT)

1350 Crosstown Concourse #142

Memphis, TN 38103

Volunteers will be assisting with clean up from an event held the night prior and...

10/10

Over

8:30am (CT)
1:00pm (CT)

1179 Dellwood Ave

Memphis, TN 38127

Students will assist set up for Harvest Festival and help run different activities. *all students...

10/10

Over

8:30am (CT)
1:00pm (CT)

111 E Gage Avenue

Memphis, TN 38109

Students will help with yard work and cleaning up a house of a beautification project...

13/15

Over

8:30am (CT)
1:00pm (CT)

Parking will be next door to the Humane Society at Code Enforcement

935 Farm Road

Memphis, TN 38134

Volunteers will help with the Humane Society's Walk for the Animals Fundraiser and assist with...

17/20

Over

8:30am (CT)
1:00pm (CT)

2350 Appling City Cove

Memphis, TN 38133

Students will help facilitate foster field trips with the dogs at Memphis Animal Services. Note...

12/12

Over

8:30am (CT)
1:00pm (CT)

150 Overton Ave

Memphis, TN 38103

Students will help work on the St. Jude Garden. *all volunteers need to dress appropriately...

15/15

Over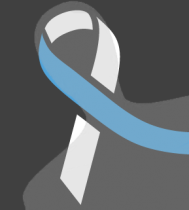 Kayla Kosht wrote on October 27th, 2018
I would like to sign up, but I do not have a vehicle. Will there be carpool opportunities?